I can't believe that in March, when it was 6 months until Matt & I get married, we were out in knee deep snow! The mile stone we have been working towards was the 6 month mark and now it's been and gone and things have really started to get moving!
I had my hen weekend at the start of April, where we stayed in a lodge in Cheddar, Tor Farm, relaxing with spa treatments and a hot tub and catching up with some of the closest people involved in the wedding. We have also met again with our incredible florist, Amy from Blossom Parlour based is Weston-Super-Mare. She is just brilliant, as I said before I think the most important thing when looking for a supplier is to work with someone who when they are talking about an idea it's pretty much what you were going to say! Amy has literally taken the ideas out of Matt & my minds and made it real and really understood what we wanted – including an incredible floral feature called a 'moon gate', look this up! It will be the back drop behind Matt & me for the wedding breakfast.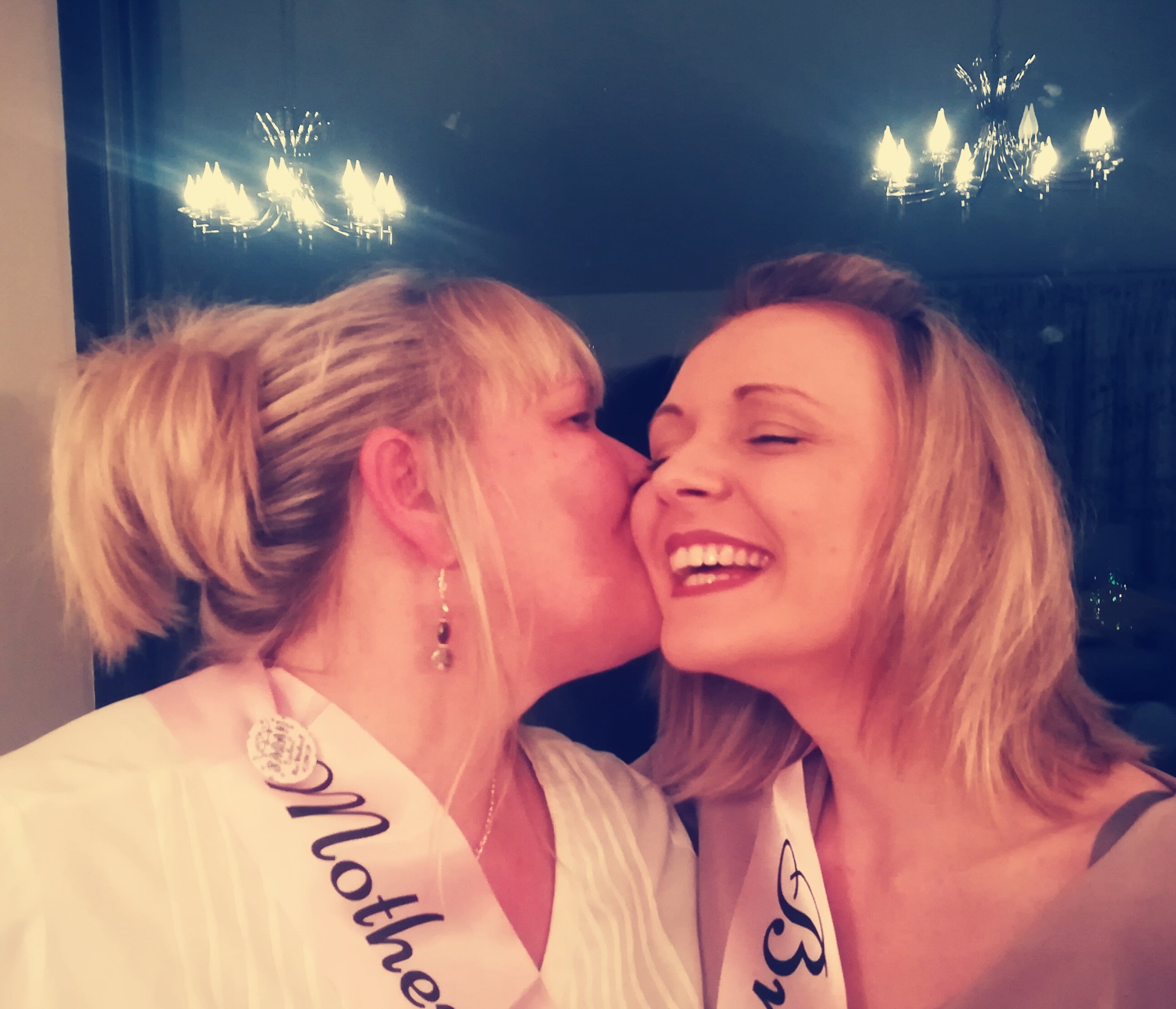 I have also seen my dress again at Bridal Boutique in Street. It had been a few months since I last tried it on, so my memory was a bit sketchy on how it looked. But trying it on again was just lovely and I am so pleased with my decision. For my veil I have what was originally my auntie's cathedral length veil, which my mum then wore to her wedding – which I am now wearing! It is so beautiful and I remember being little and wearing it and thinking how much I wanted to get married – it's also my something old and something borrowed! I couldn't believe just how perfectly it went with the dress and it means so much to have something which holds so many memories.
Everything slowly is starting to come together now, the wedding room is full of all the things we have been collecting and have been given by family (the incredible handmade post box!) and is still growing. I have really enjoyed making things for the wedding – entirely fuelled by my Pinterest account, somethings have worked really well, others not so well but it's all been part of the experience. The next few months I think will be filled with appointments with our suppliers and sorting out the details of the day which I am so excited about, the more people we meet the more real it all feels. Also the more our ideas grow and develop, when we look back at how we thought the day would be to now it has evolved so much and we just can't wait for it to come together.
The biggest thing I think when you start to plan a wedding especially with over a year of planning, is to understand that things do change and ideas will grow and develop. But I would say that from the start have the things in mind which are your core ideas which are essential to you and build around them, ours were; church, family, tradition and our day has grown around these key points, so we know when we look back we can say it was exactly what we wanted.
The next mile stone will be July, which leaves only 3 months and I know everything will start to move even quicker with final appointments, fittings and getting bills settled! We also have Matt's birthday in July to celebrate and are off to see Ed Sheeran, which will speed up the time even more with lots of exciting things to look forward to whilst we wait for September 1st 2018!
I will keep you posted
Lauren x