In autumn 2013, I decided to create an area in which to grow cut flowers for the house. My aim is to eventually be able to have cut flowers from the garden all year round, without having to decimate the herbaceous borders.
I decided on an area of the kitchen garden that had successfully been, systematically and thoroughly eradicated of Japanese Knotweed over the past six years. Following guidance given from Ben Ranyard on his excellent Higgledy Garden Website, 4 new beds were cut, each approximately 20ft long and 3 ft wide.
The seeds were duly ordered from Ben, and arrived in double quick time, along with a free packet of Corncockle. I do tend to get carried away with seeds, and find it really hard to resist buying and sowing far more than is needed. Ben's lovely seeds arrive safely, stored in pleasing and carefully marked small brown envelopes. On his website Ben gives clear instructions for the sowing of the individual seed types, and so the fun begins....
The following months proved to be very much trial and error, and although I was very pleased with the eventual harvest of cut flowers, this time wasn't without difficulties.
Here at Coombe Trenchard we do love our feathered fowl, and these helpful little critters are pretty inquisitive and actually quite destructive. Our Peacocks take great delight in severing off colourful blooms and just chucking them on the ground. We also have a healthy population of field mice in the polytunnel, whose sole mission seemed to be to consume newly germinated Sweetpeas. As for the slugs, well my slug eradication battle is a whole new blog.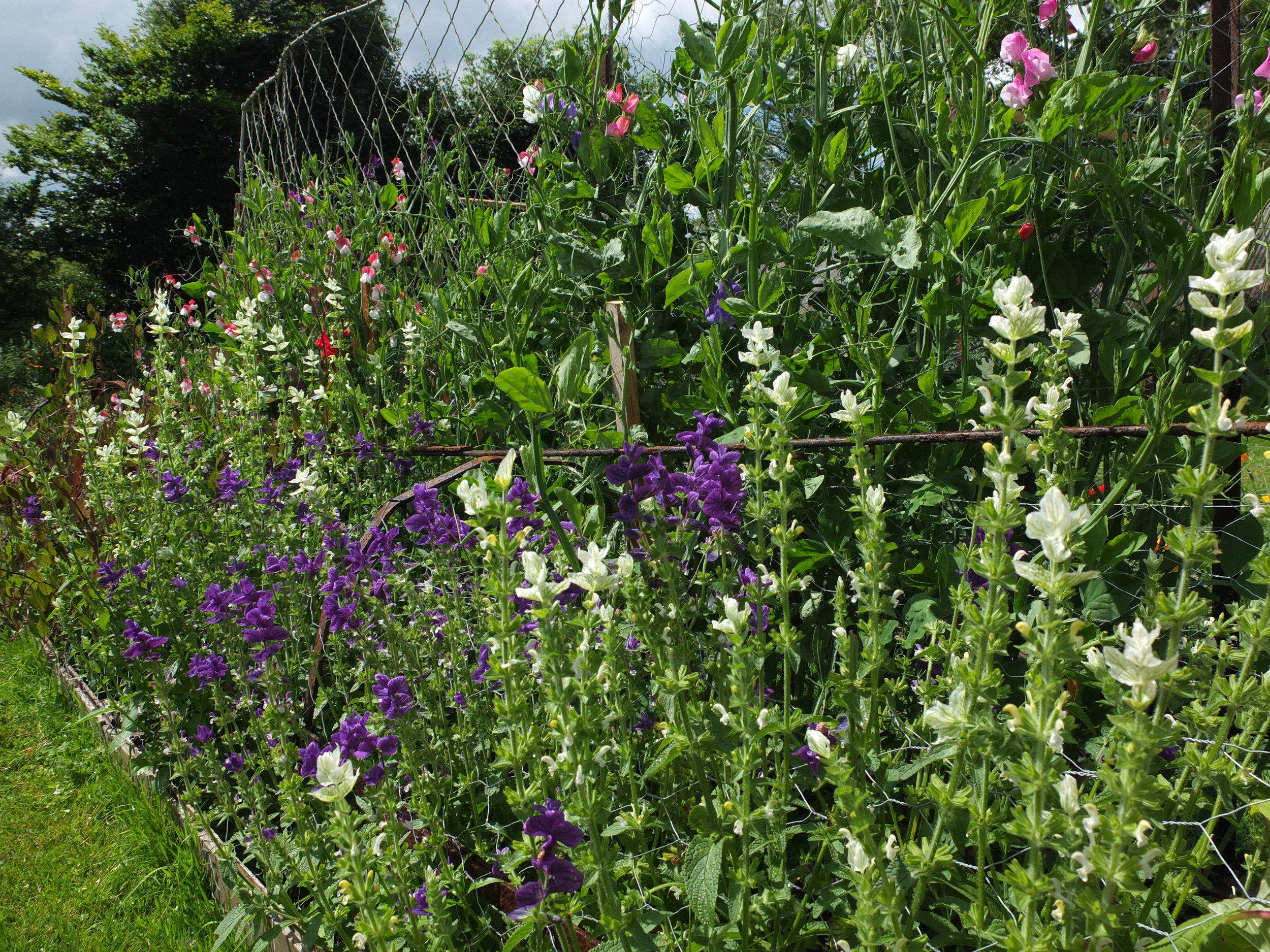 Despite all the issues, I was pretty pleased with my first year in the cutting garden, and I managed to have flowers from the garden in the house from March through to December. I'm looking at introducing some more winter flowering plants for next year.