With the wet cold winter hopefully firmly behind us, and as our gardens at Coombe Trenchard spring into life, we are looking forward to hosting our annual garden show once again for the 7th year running.
Each year on the first weekend of June, Coombe Trenchard opens its gates to exhibitors and visitors from the South West and beyond, to share the tranquility of our gardens and celebrate English Country Garden life.
Specialist plant growers provide a riot of colour to delight our visitors, as well as being on hand to offer lots of great tips and advice. There will be many vintage home and garden treasures too, as well as unique artisan craft makers.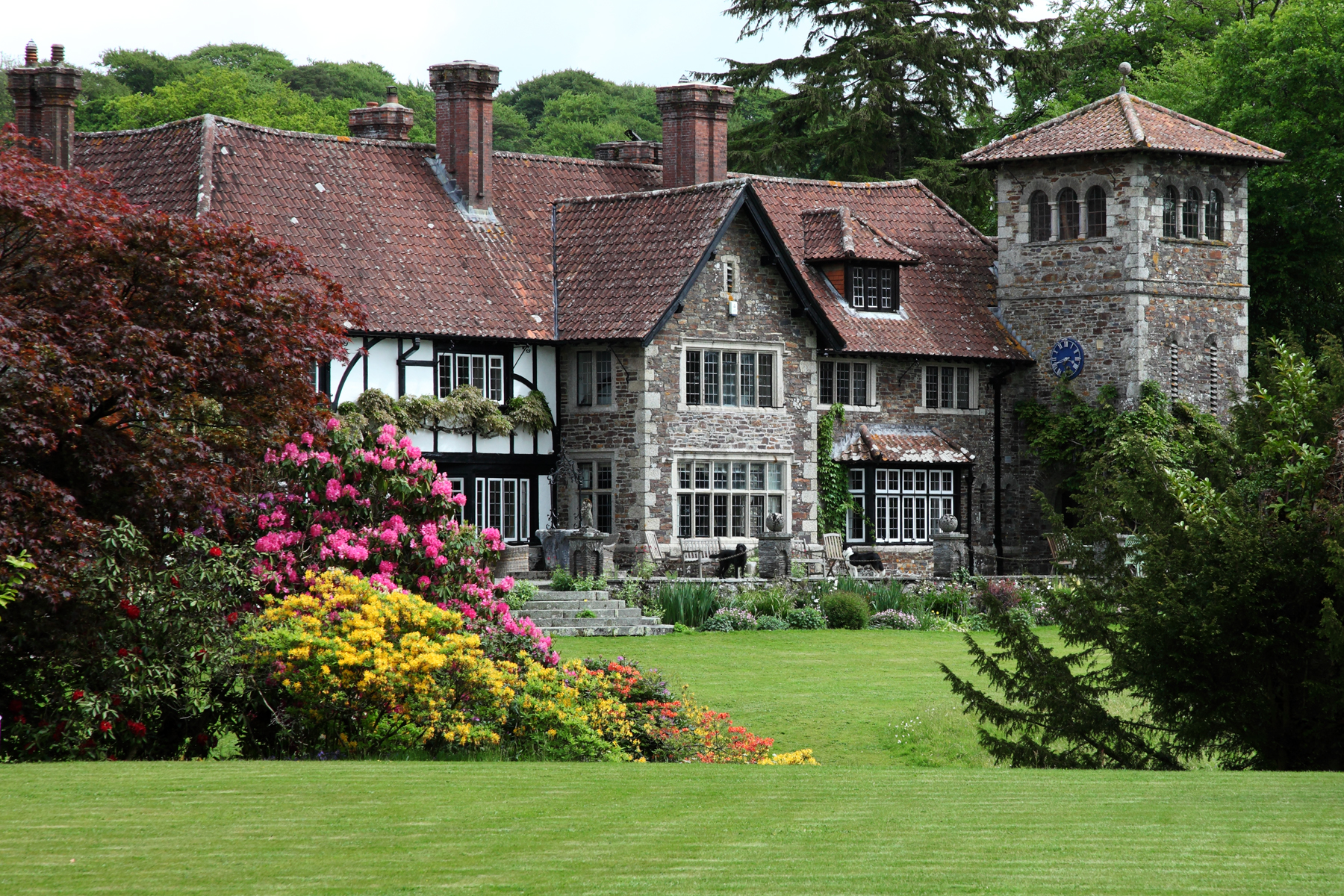 Children's Hospice South West will be providing a delicious selection home baked cakes and teas on the sunny south terrace, using beloved recipes tried, tested and shared by us all here at Coombe Trenchard.
And once again there will be Edwardian croquet amongst a host of traditional family garden games for all to enjoy.
Freshly prepared hot lunches will also be available on the Italian terrace, and of course there will be ice cream...
The show this year has been rebranded using our stunning peacock 'Jasper' as inspiration, so look out for our new road directional signs and our promotional pieces on social media, on the dedicated page on our website, and in many local publications all of whom help us bang the drum for the event, and are great advocates for the festival and of the on-going garden restoration works here at Coombe Trenchard.
We are delighted to be supported again this year by Devon Life & Cornwall Life magazines, and you will find an article about our gardens and the event, to include a '2 for 1 Voucher' in this months edition out now.
The English Country Garden Festival is being held on Saturday 2nd & Sunday 3rd June, with gates open from 10am - 5pm.
Entrance fees: £6 adults, children under 14 free, dogs always very welcome.
Myself, Lorna and our trusted team of loyal supporters, family and friends are counting down the days, and look forward to welcoming everyone.